Superior Solar attended the Clean Energy Week in Brisbane late July.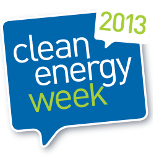 Running for 3 days it is always an informative event keeping us at the leading edge of the solar industry. Connecting with key members and organisations in the solar industry, improving our systems and reviewing technology are the primary benefits.
Congratulations to the Clean Energy Council awards winners and finalists. Superior Solar did enter two installations into separate award categories but was up against some stiff competition. We were congratulated on standard and quality of the installations we submitted.
Some of the winners include:
Hydro Tasmania
For its community engagement program delivered as part of the construction of the Musselroe Wind Farm in Tasmania.
Goldwind
For introducing Permanent Magnetic Direct Drive wind turbine technology into the Australian energy market.
More award recipients can be found here