Solar installations are offering significant returns to business in the Newcastle, Hunter and Central Coast region.
The manufacturing industry sector  or commercial premises that use under 480kWh per day have the most to gain. See if your business can benefit?
Manufacturing business using over 300kWh per day and Food or Foundries Manufacturing (no energy threshold) are eligible for the Clean Technology Innovation Program offering up to 50% funding for successful applications.
Smaller business using under 480kWh per day threshold also generate a return on investment from 3 – 4 years due to the higher rates they pay.
Important considerations that will improve the efficiency and  the return on investment your system will generate.
Sunny, mostly north and / or west facing roof area
Majority of electricity use Monday to Friday between 8 am to 5 pm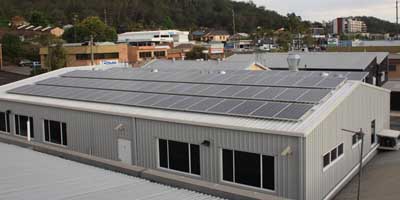 All systems are designed to meet your energy demand with minimum wastage ensuring maximum value for investment dollar spent.
By reviewing your current electricity bills we can quickly ascertain the viability of solar for your business. Call us and send a copy of your latest bill to Superior Solar today.
Review our Commercial Solar FAQ for more details to specific questions and recent case studies on commercial installations.